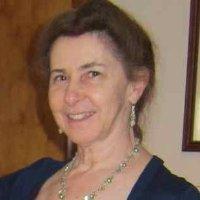 My cumulative knowledge about buildings and their systems acquired during my years in real estate and property management finally crystalized in the direction of home performance in 2008. In fact, it brought me full circle to my early enthusiasm for energy conservation. After all the many hundreds of basements, attics, rooftops I've visited over the years, the building science involved in Home Performance seamlessly illuminated my understanding of the issues critical to the proper performance of a home. One of my favorite things about property management is the problem solving aspect: doing the detective work and research to produce a positive outcome, no matter what the challenge. The Home Performance field really excites me since doing great detective work now results in my clients saving money, with the excellent byproduct of a more comfortable, healthier home!
As a Building Performance Institute Certified Building Analyst and Envelope Professional, I can provide Home Energy Audit services to help you determine where your money is best spent in retrofitting your home to save money on energy. A Home Energy Audit includes blower door testing and thermal photography to diagnose your home's deficiencies. While taking into account the interrelationships of your home's various components, I work to maximize your home's energy efficiency, eradicate any indoor air quality issues and other safety problems at the source, optimizing your building's durability and integrity in the process.
As a HERS Rater, I can provide independent blower door and duct testing to help your home or project meet local energy codes and/or Energy Star requirements.
And as a licensed Real Estate Professional since 1986, I am well versed in real estate related issues. My history also includes substantial renovations of several houses and more than 13 apartments; managing a real estate brokerage; selling and renting houses, co-ops, and condos; property management; marketing; teaching real estate sales classes; and conducting home buying seminars with major banks.
So it is my pleasure to be able to offer you expertise in all of the above! Click here for full details on my Certifications.
Feel free to call me at 718 941-3725 or email me via the Contact page to discuss your needs, whether home performance, energy conservation, real estate or any other related matter!
What is Home Performance?
When you buy a car, you expect good gas mileage with low upkeep, safe handling, and comfort inside. In other words, respectable performance. Why would you have any other expectations for a house?  The ability of your home to deliver comfort, health, and affordability is what a Home Performance Assessment is all about.  Is the home functioning at its optimum?  Or are there deficiencies and inefficiencies?  An assessment can often determine which cost effective items can improve the performance of your home most!
Check out the Home Performance Assessment page and its Learn page for the issues and how your home can be improved!
Are you a builder or developer looking to meet new local energy codes or Energy Star?
As an independent third party,  I can provide initial and test-out Blower Door and CAZ testing along with Infrared imagery to help make your project a success. 
Contact me for more information.